Center for Robotic Surgery. East Kazakhstan Regional Specialized Medical Center (Ust-Kamenogorsk)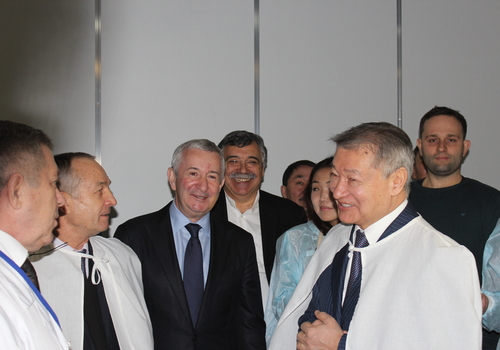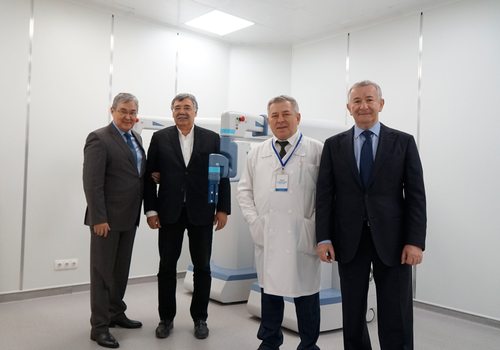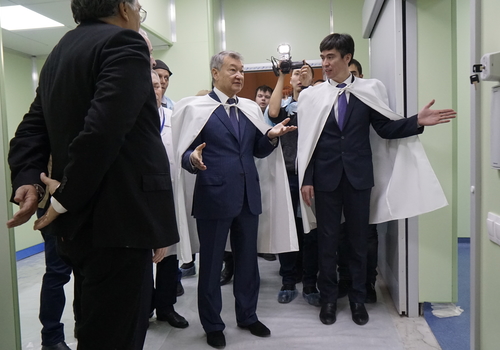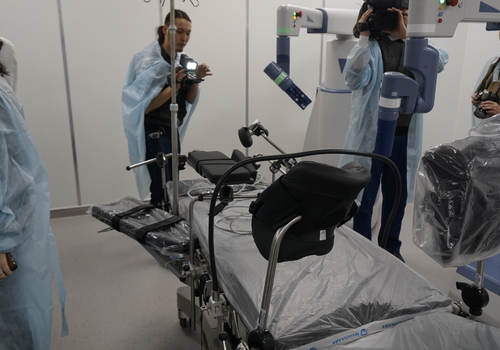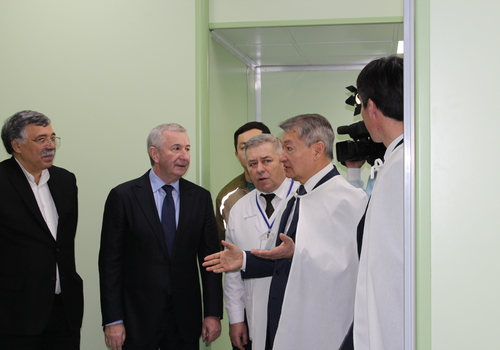 On December 27, 2017 in the city hospital No. 1, Ust-Kamenogorsk, the first Robotics Surgery Center in Kazakhstan was opened.
The Senhance robotic surgical system is a device for performing complex endoscopic operations through minimally invasive accesses, a robotic assistant for the surgeon. The Senhance Transenterix system is an innovative step in the development of laparoscopic surgery. Robotic endoscopic surgery technology is a symbiosis of endoscopic surgery and robotic instrument control.
"Mediсal Innovations & Technologies" is a pioneer in the Kazakhstani market of medical equipment suppliers, which has supplied and installed the only in the Republic of Kazakhstan and CIS countries innovative robotic surgical system Senhance, Transenterix Italy s.r.l. (Italy), which has no analogues in the territory of the Republic of Kazakhstan.
The opening of the robotic surgery center in Ust-Kamenogorsk is a successful example of introduction of high-tech medical innovative technologies in the development of healthcare of the East Kazakhstan region and Kazakhstan as a whole.
Senhance system, Transenterix Italy s.r.l., has no analogues in the territory of the Republic of Kazakhstan and CIS countries, it is presented in European countries (Germany, France, Italy) and, having received FDA certificate, has been allowed for realization in the USA, which, in turn, allows to assume long-term and successful development of the company in the future. The surgeries performed by Senhance system have clinical proofs, marked with CE marking, but the capabilities of the system are not limited and allow competing with the robotic system known in other countries
Link to the 3-D tour (provided by Tenre-Aerolife LLP)
The senhance system truly represents an innovative stage in the development of laparoscopic surgery. Below are some functional features of the surgical robotic system:
Multi-port system with separate three manipulators and video camera, with the possibility of free movement in the operating room, which significantly expands the range of endoscopic surgical interventions;
High quality three-dimensional image (3D HD image of the operating field on the monitor is controlled by the surgeon's eye movements (i-tracker);
The system is equipped with tactile feedback (tactile handles), which allows the surgeon to feel the resistance of tissues, how dense they are, that is, it provides feedback;
Accurate control of laparoscopic imaging and endoscopic tissue manipulation instruments, including grasping, dissection, approximation, ligation, electrocoagulation, suturing, mobilization and retraction in various endoscopic surgeries;
The complex includes a full arsenal of laparoscopic instruments, both disposable and reusable, for endoscopic operations in adult patients.