The president of Kazakhstan Kassym-Zhomart Tokayev has visited the new branch of the city clinical infectious diseases hospital named after I.Zhekenova
Kasym-Jomart Tokayev has examined the wards equipped with modern equipment, designed to provide inpatient medical care for 500 people.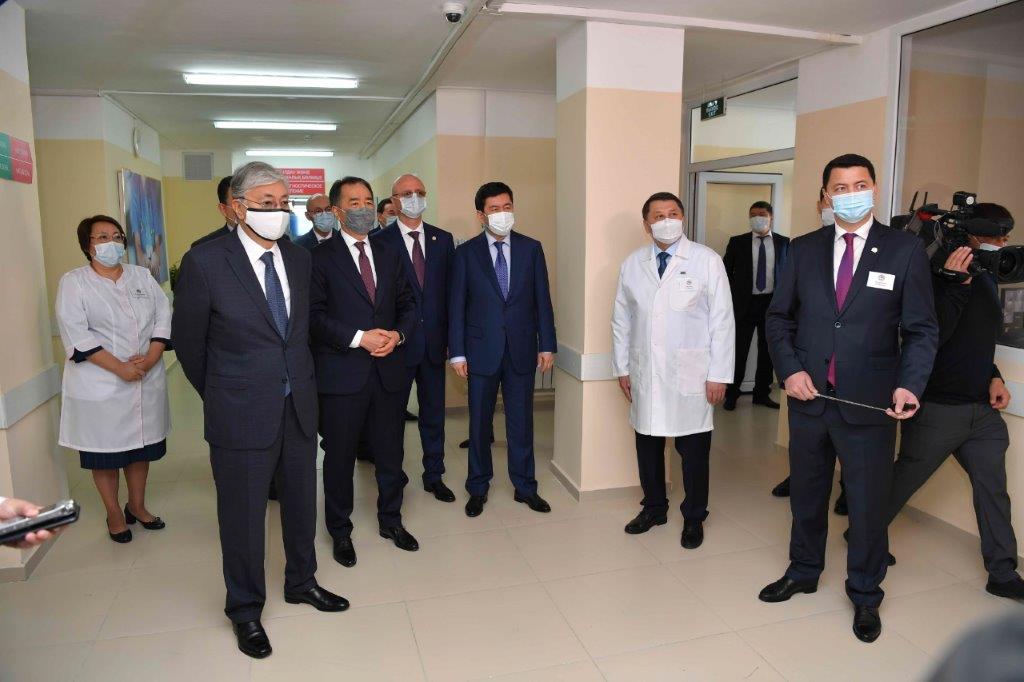 At the end of the meeting, the Head of State thanked the medics for their selfless work in the difficult conditions of the fight against the pandemic." – source www.akorda.kz.
"Medical-Innovations&Technologies" took direct part in the design and equipping of the clinical infectious diseases hospital named after I. Zhekenova with high-tech equipment to help patients with Covid-19.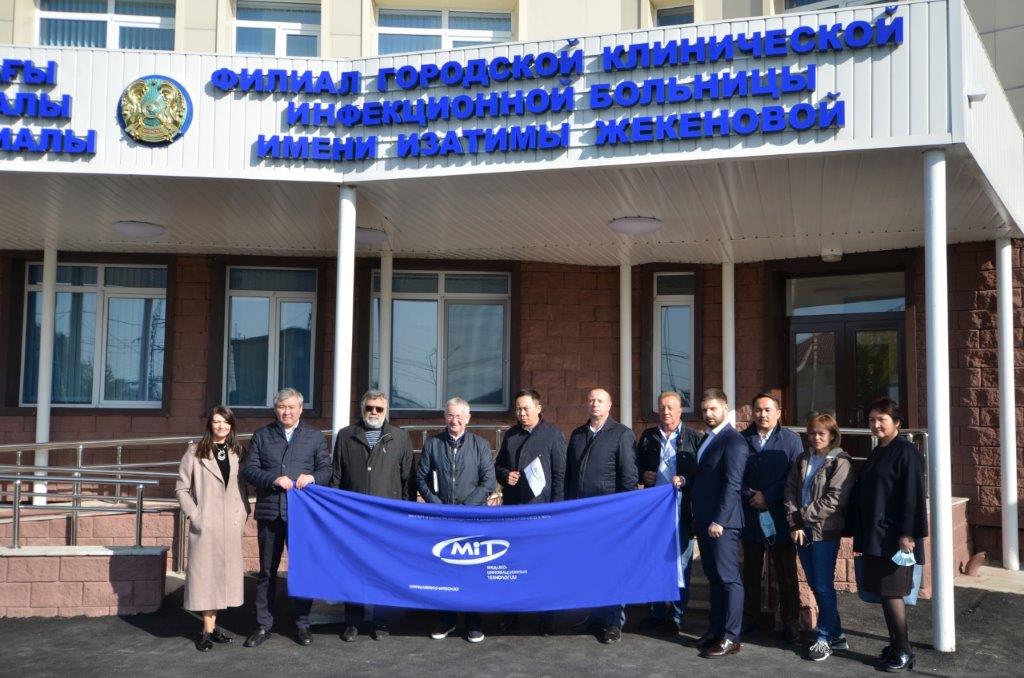 Under the contract, the diagnostic unit was equipped with a CT scanner with Revolution EVO, manufacturer: GE Healthcare Japan Corporation, Japan, ultrasonic diagnostic systems LOGIQ E, LOGIQ S7, Logiq P9 manufacturers GE Medical Systems China Co., China and GE Ultrasound Korea, Ltd.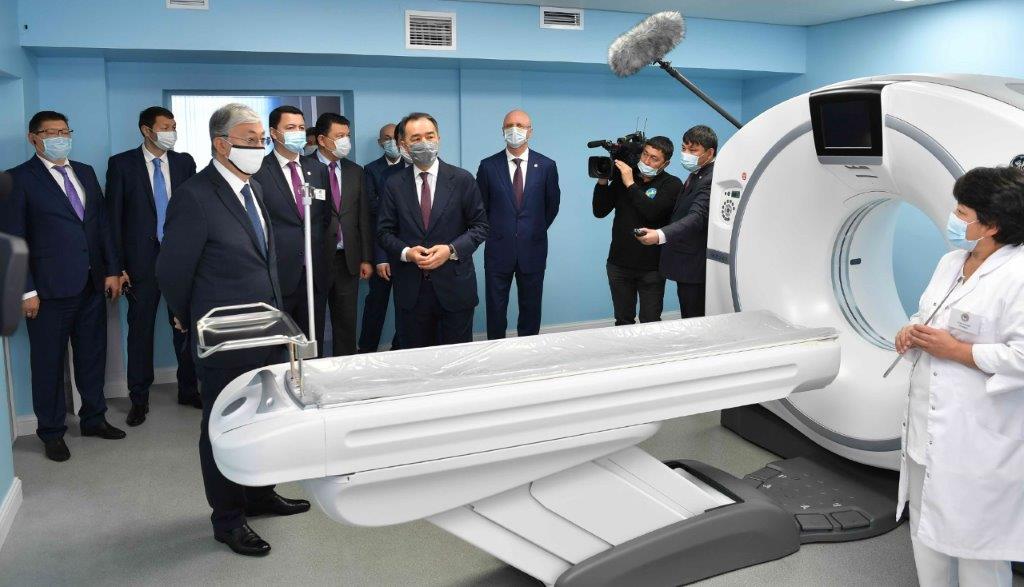 The PCR Diagnostic Laboratory Unit, Medical Waste Disinfection Unit, and the country's largest indoor unit have been deployed.The hospital has a medical gas supply system, ventilation system and a complex of clean rooms.

Bakytzhan Sagintaev shared a video about the opening of a branch of the City Clinical Infectious Disease Hospital named after I. Zhekenova in his profile in Instagram.
The video can be viewed at https://www.instagram.com/p/CFlpG9Dh1BN/?utm_source=ig_web_copy_link.