Unique features of the hybrid operating system in emergency hospital of medical aid Semey
In August 2019, an operation was performed on the basis of the Emergency Hospital of Medical Aid in Semey, in a hybrid operating room equipped by Medical Innovations& Technologies LLP. Experienced neurosurgeons performed an operation to remove a parasagital tumor of the parietal region with a diameter of about 2 cm using neuronavigation.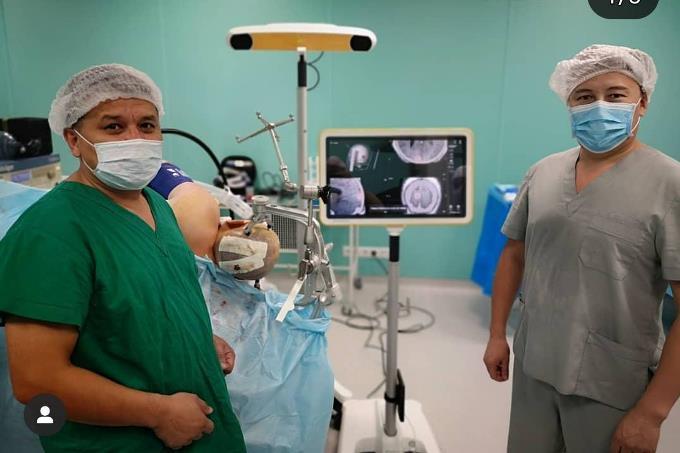 The modern surgical navigation system from the leading global manufacturer of innovative software solutions for neurosurgery – the Brainlab – is part of the hybrid operating room project and allows surgeons to determine the location, size and shape of pathological formations in the central nervous system with the highest accuracy.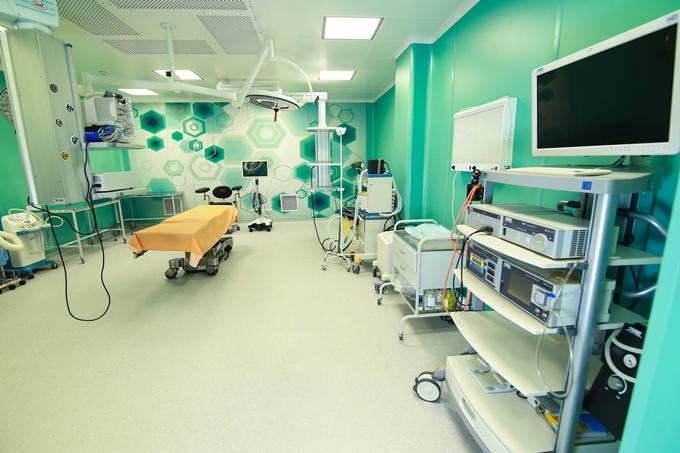 Medical Innovations& Technologies LLP is the official distributor of Brainlab in Kazakhstan. Such innovative solutions, of course, increase the level of interventions and have a very positive effect on the process of patient recovery after surgery.
The hybrid operating room opens up even more possibilities when using the equipment integration function. For example, the Brainlab navigation system can integrate with the HAAG-Streit HS 5-1000 operational microscope, which allows you to achieve the highest accuracy even with more complex operations.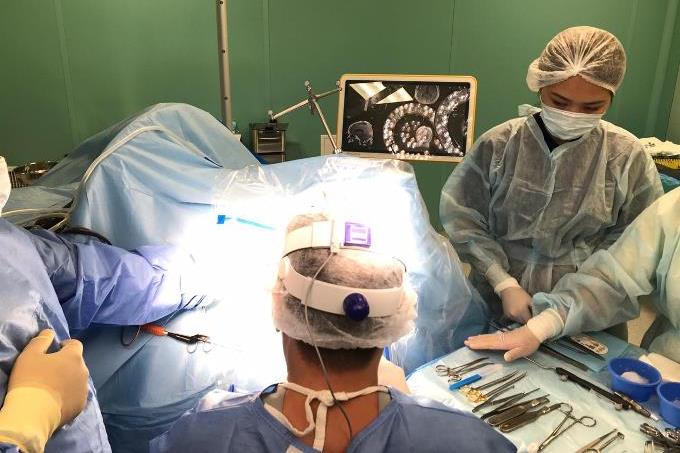 The navigation system and the microscope can be integrated into a single operating module, using which the surgeon can see a virtual three-dimensional image of pathological formations and surrounding vessels directly in the eyepieces of the microscope.
Similar opportunities will be mastered by a team of surgeons of the hybrid operating room in the nearest future with the aim of providing the highest level of neurosurgical care to incoming patients.