Webinar for doctors of the Pavlodar region on the topic "Algorithm for the treatment of covid-19. The Johns Hopkins hospital experience
Yesterday evening, June 23, 2021, there was a successful webinar for doctors in the Pavlodar region on "COVID-19 Treatment Algorithm. Experience of Johns Hopkins Hospital". The experience exchange became possible as a result of the initiative of A.K. Sitkazinov, Head of the Pavlodar Region  and with the active participation of A.S. Abdraimov, Consul General of the Republic of Kazakhstan in San Francisco. The webinar continued a series of online meetings between American doctors and their Kazakhstani counterparts as part of the pandemic response with technical and organizational support from Medical Innovations & Technologies.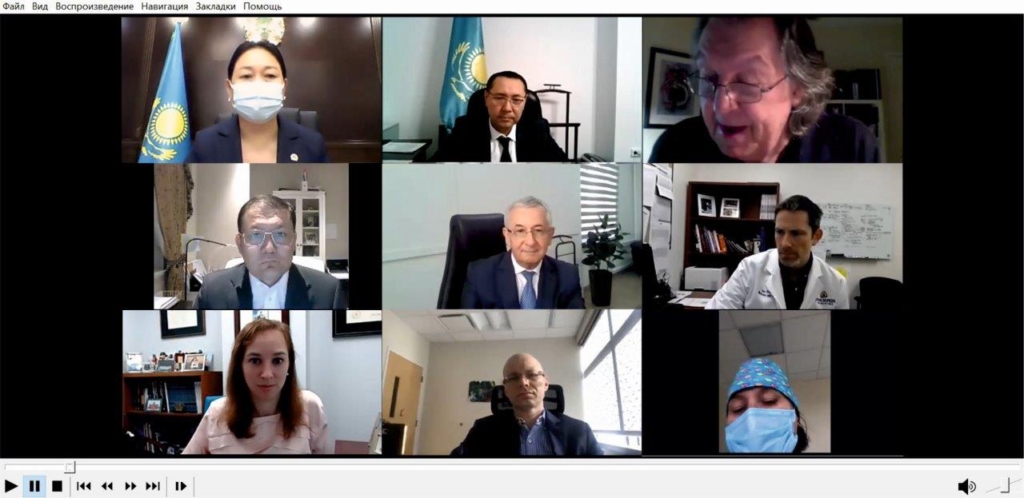 A. Kurmanova, Deputy Akim of Pavlodar Oblast, said in her welcoming remarks about the importance of sharing experience in the complex changing situation with the emergence of new strains of the virus. At the webinar, Johns Hopkins Hospital physicians Benjamin Bodnar, Rebecca Dezube and Alyaksa Pustavoytau discussed the indications for hospitalization of patients with COVID-19, management of patients at home and in the hospital, use of medications, as well as issues of intensive care in the intensive care unit, given the comorbidities and complications. In addition, issues of staff training, redistribution of resources, patient logistics, the role of intensive care teams, the provision of liquid oxygen for respiratory care, and more were discussed.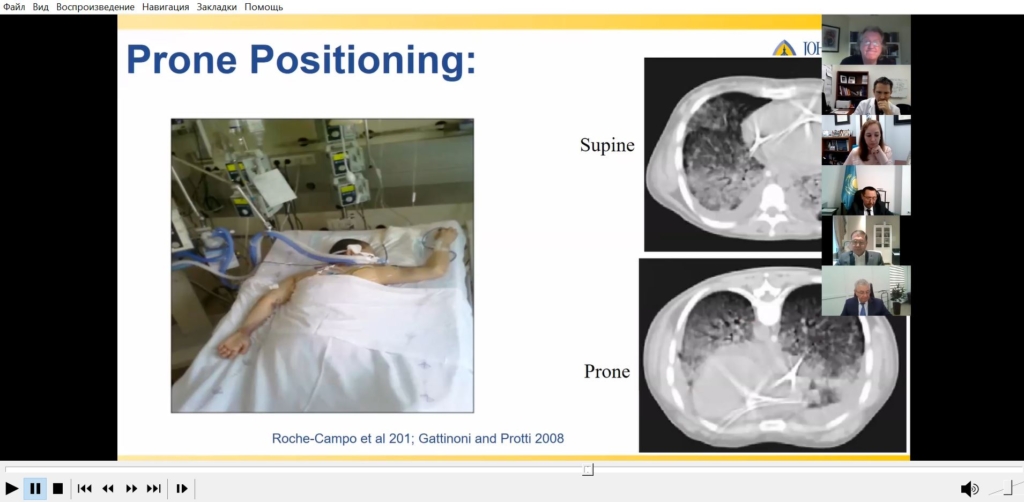 During the webinar, physicians in the region were actively asking questions and showed great interest in the experience of their American colleagues. In particular, A.K. Sitkazinov asked a number of questions related to the organization of care in the Johns Hopkins hospital system, treatment of the new Indian strain, the impact of vaccination on morbidity and patient admissions, and the problem of patient rehabilitation, including with complications. Rebecca Dezoub said that the Johns Hopkins Hospital System has a special post-vaccination clinic that has developed a program to rehabilitate patients, including those with cardiac, neurological, psychological effects of the disease and post-vaccination syndrome.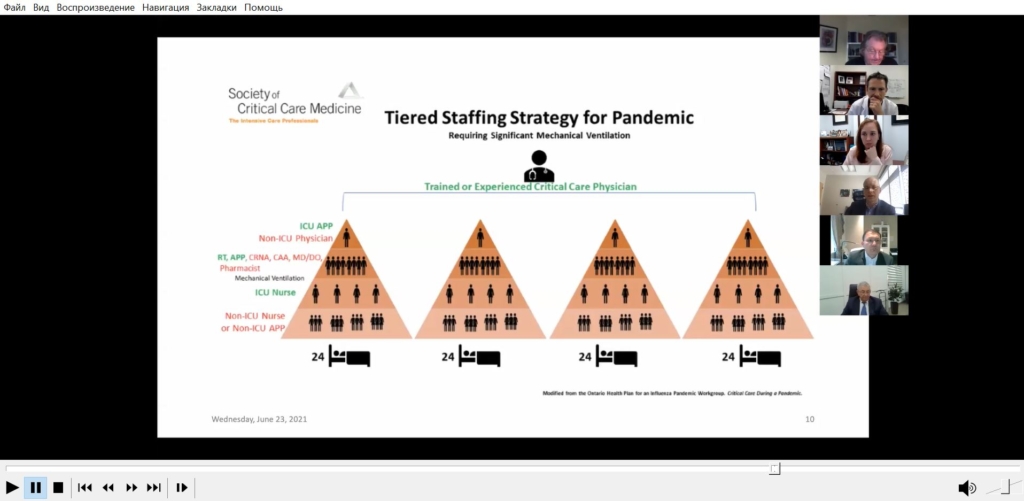 At the end of the webinar M.D. Guterman, Chairman of the Supervisory Board of the company "Medical Innovations & Technologies", thanked the Head of the Public Health Department of the Pavlodar region A.K. Sitkazinov for the high level of organization of the webinar, as well as doctors of the Pavlodar region for their great interest and activity. All materials of the webinar will be translated and given to the doctors of the region.