"Medical Innovations & Technologies" LLP concluded a contract for supply of stereotactic radiotherapy system Elekta Versa HD (manufacturer: Elekta limited, UK)
Therapeutic System Elekta Versa HD (Manufacturer: Elekta Limited, Great Britain) for State-Owned Enterprice on the Rifht of Economic Management of East Kazakhstan regional Multidisciplinary "Center of Oncology and Surgery" of Health Department of East Kazakhstan region.
For almost five decades, Elekta has been a leader in precision radiation therapy. Almost 4,000 employees around the world work to ensure that everyone with cancer, wherever they are, can access more accurate and personalized radiation therapy.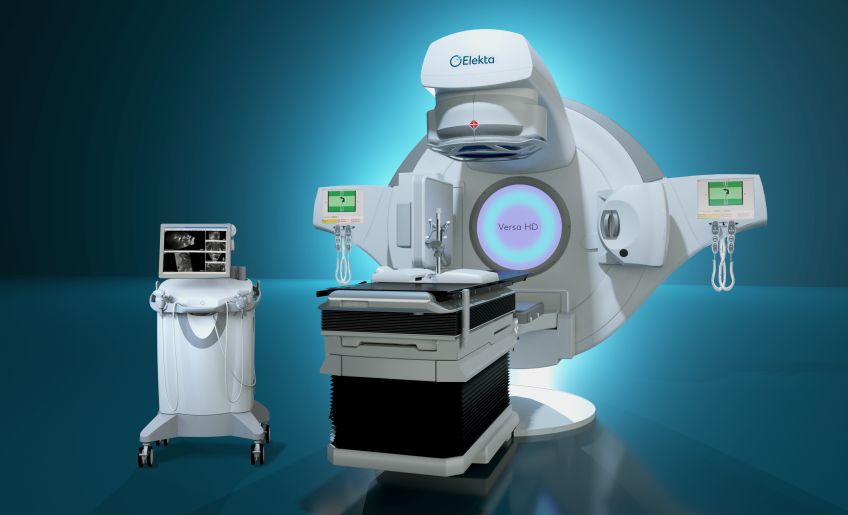 Versa HD is a flexible system that opens up new possibilities in stereotactic radiation therapy.
Maximum quality is what is needed for radiosurgical procedures. With the Versa HD™ system, it is available every day, for every patient. Whether it's irradiation of the brain, spine, lungs, liver, or prostate, the Versa HD system ensures the accuracy and quality of treatment without extending the duration of procedures for any localization.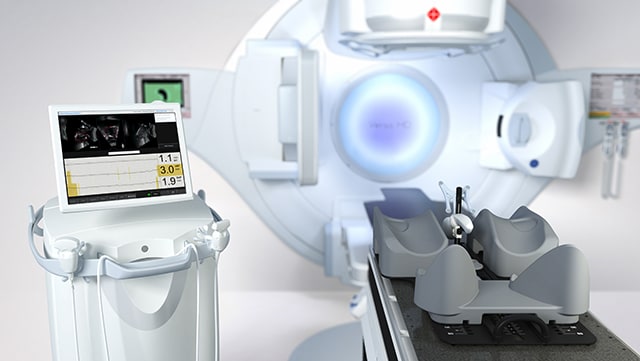 -Four-dimensional visual control with real-time tracking of anatomical structures before, during and after irradiation means that 2D, 3D and 40 images can be used for navigation during procedures – Excellent target conformality.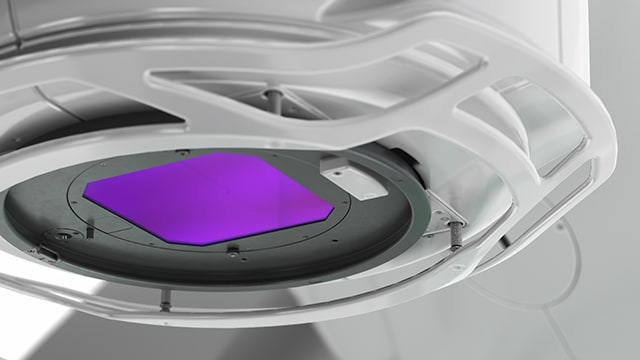 -The combination of the Agility HD beamforming device and the Monaco8 therapy planning system allows achieving a virtual blade resolution of 1 mm when performing conformal stereotactic irradiation of small or multiple targets with a 40 x 40 cm field size.
Accurate Anatomical Navigation
Using the Versa HD system allows you to expand the capabilities of stereotactic procedures through visualization based on anatomical navigation. This eliminates the need to implant markers.
Accuracy
With Versa HD, the final error is less than a millimeter.
Protection of patients
Only Elekta offers Vital Structures Exclusion Technology (CSA), which allows you to adhere to clinical requirements and maximize the protection of healthy tissue – Control your movements. With advanced imaging and motion control technologies, you can avoid the complexities caused by movements and perform stereotactic radiotherapy on the lungs or prostate without fear.
The Versa HD system provides quality control of the whole procedure, so you can confidently perform irradiation of complex targets
The AQUA program helps to control the quality of all installations in the department and simplifies its implementation throughout the work process.
The Versa HD system comes with a set of packages designed to meet specific clinical needs and make it easy to customize the system to suit your needs and those of your patients.
Brain and spine
Head and neck
Lungs
Mammary gland
Prostate gland