Opening of the Kazakh literature department in the library of San Francisco
In honor of the 175th anniversary of the famous Kazakh poet and educator Abai Kunanbayev, with the financial support of the Chairman of the Supervisory Board of "Medical- Innovations & Technologies" LLP Michael Guterman, a section of Kazakh literature and culture was opened in the main public library of San Francisco.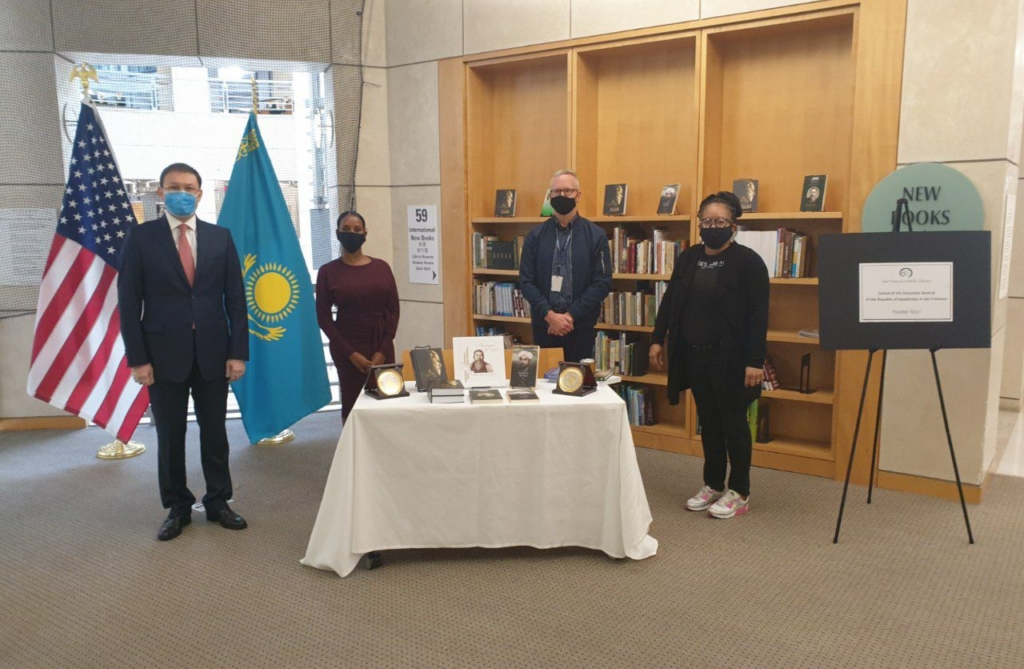 Over 400 books in Kazakh, Russian and English languages were provided to the library. Among them are historical and popular scientific literature, works of Kazakh poets, prose writers and scientists such as Chokan Valikhanov, Zhambyl Zhabayev, Shakarim Kudaiberdiuly, Mukhtar Auezov, Sabit Mukanov, Olzhas Suleimenov and many others.
The opening of the Kazakh literature department was implemented by the Consulate General of Kazakhstan in San Francisco with the assistance of the Otandastar Foundation, Stanford University professor Alma Kunanbayeva, with the participation of library director Thomas Fortin and representatives of San Francisco City Hall.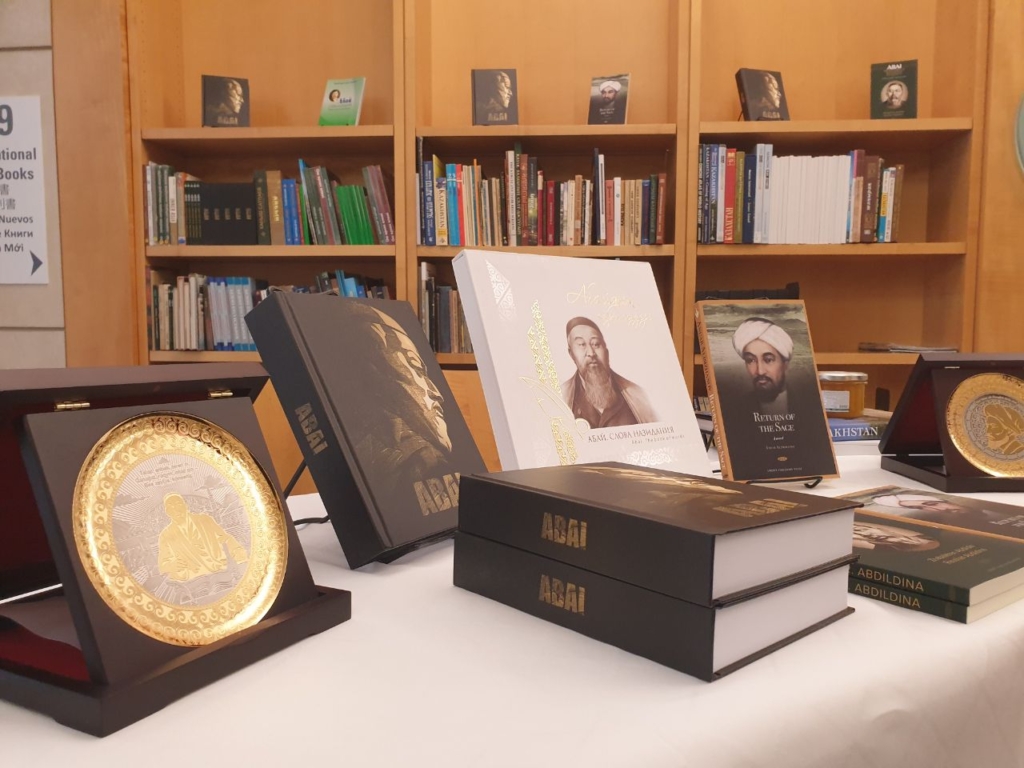 The Library of San Francisco was founded in 1878 and its collection includes more than 4 million publications. Annually, the library serves more than 1 million visitors.