"Medical Innovations & Technologies" exclusively represents in Kazakhstan UV air recirculator: UVR-M, UVR-MI, manufacture Biosan, Latvia
Operating principle of UV Air Flow Cleaner-Recirculator consists is based on constant, active air circulation through the recirculator chamber in the immediate vicinity of the UV lamps, ensuring maximum disinfection efficiency.  Also, due to the presence of a mirror-like inner surface in the recirculator chamber, ultraviolet rays are repeatedly reflected, increasing the density of UV radiation and, therefore, enhancing the disinfection effect.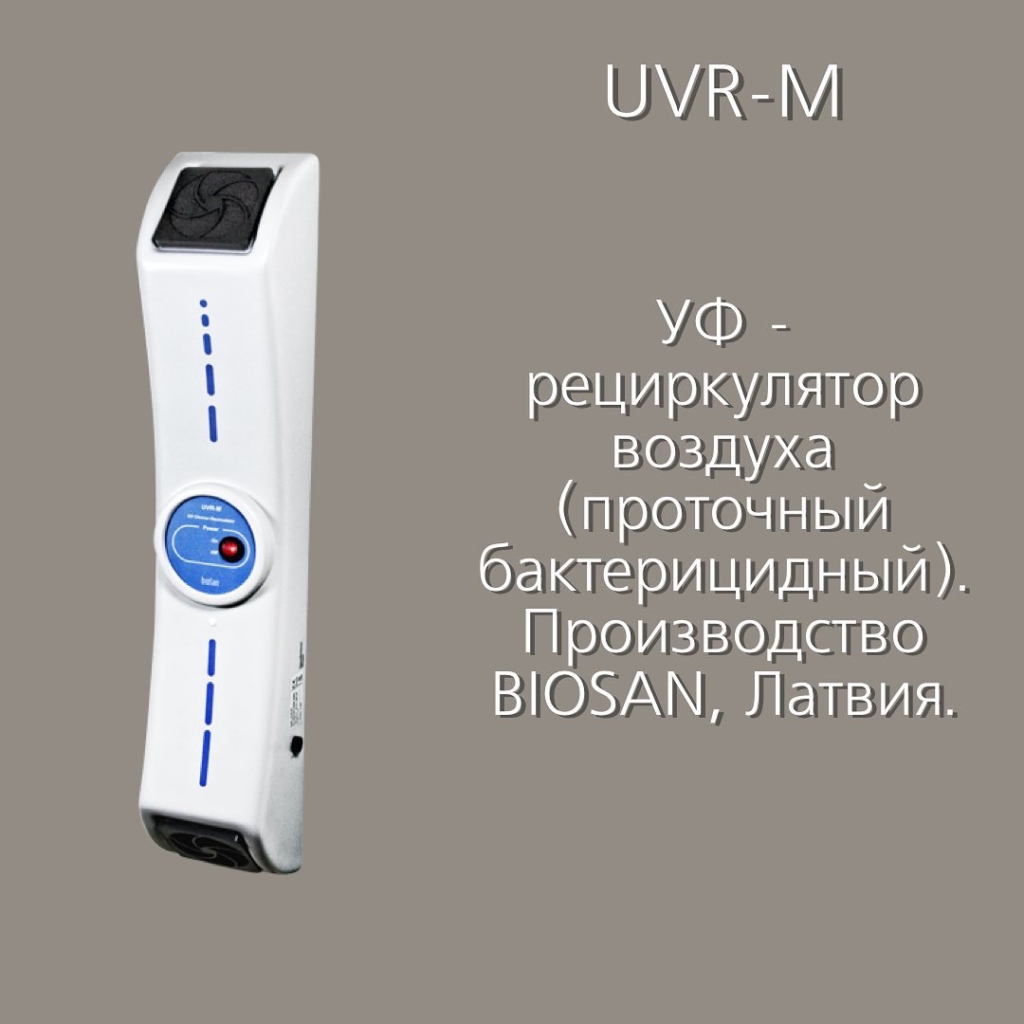 Advantages of UVR-M:
Bactericidal air recirculators are ideal for air decontamination in hospitals (especially in emergency rooms, operating rooms, delivery rooms, etc.), kindergartens, research laboratories, veterinary clinics
UV radiation destroys pathogenic viruses, bacteria and fungi in the air, which makes recirculators highly effective in the fight against airborne diseases
Provides full protection against direct UV radiation, therefore they are used in the presence of people and animals
Easy to install, operate and maintain. During operation noiseless.
Built-in timer allows to control the operating time of UV lamps
Digital control unit allows you to monitor the total operating time of the UV lamp (lamp life 8000 hours, power 25 W)
The UVR-Mi model has two UV lamps, which means it is 2 times more efficient!
Both models can be wall-mounted or mounted on a mobile tripod.