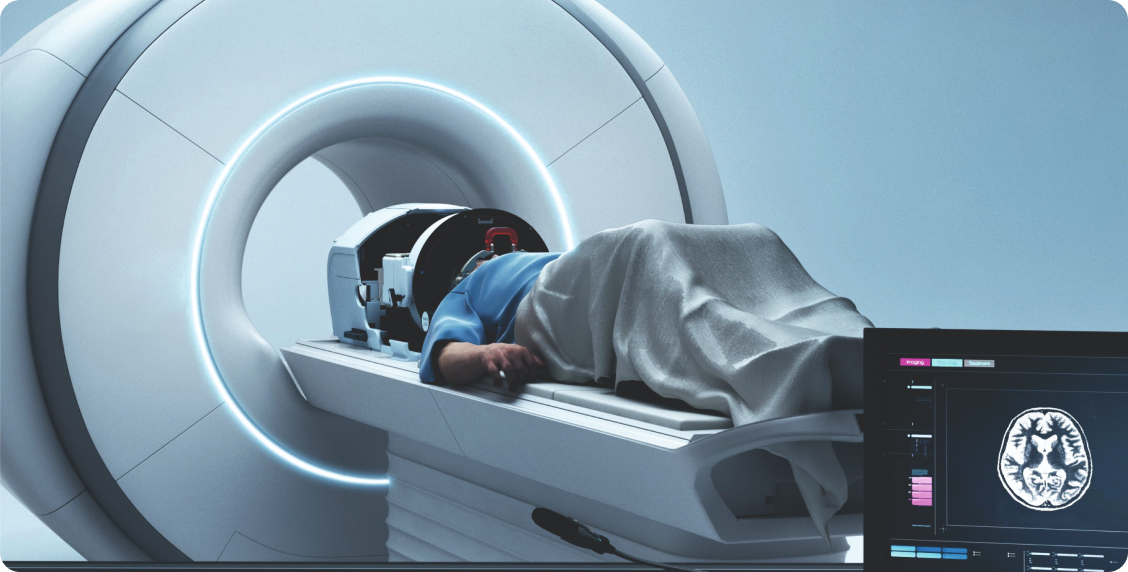 FUSMRI – a non-invasive alternative to neurosurgery
MRI-guided focused ultrasound is a non-invasive alternative to neurosurgery that relies on two proven technologies: focused ultrasound and real-time magnetic resonance therapy (MRT).
The use of the FUS-MRI method for thalamotomy and pallidotomy for essential tremor, tremor-dominant form of Parkinson's disease and neuropathic pain is approved in Europe (CE Mark).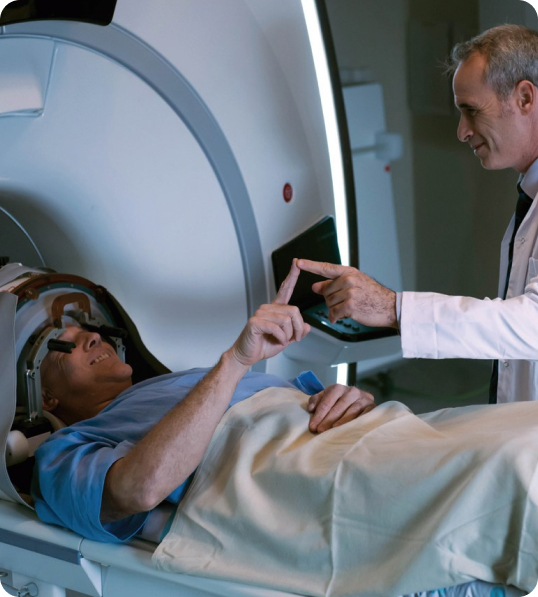 With the ExAblate neurosurgical system from INSIGHTEC, doctors can perform controlled, non-invasive tissue destruction with high precision without the use of ionising radiation.
An important feature of the system is the possibility of reversible exposure through the use of sub-therapeutic levels of ultrasound intensity. This makes it possible to adjust the parameters of the treatment area to suit the physiological response of the patient before the treatment begins.
Effects on brain tissue are performed without cranial trepanation. This means a minimal risk of complications and a short recovery period.
The procedure does not require anesthesia. Instant excellent results are achieved in just one session.
Treatment with this system does not require prolonged hospitalization, the use of an operating theatre or the implantation of devices, making the system a cost-effective solution.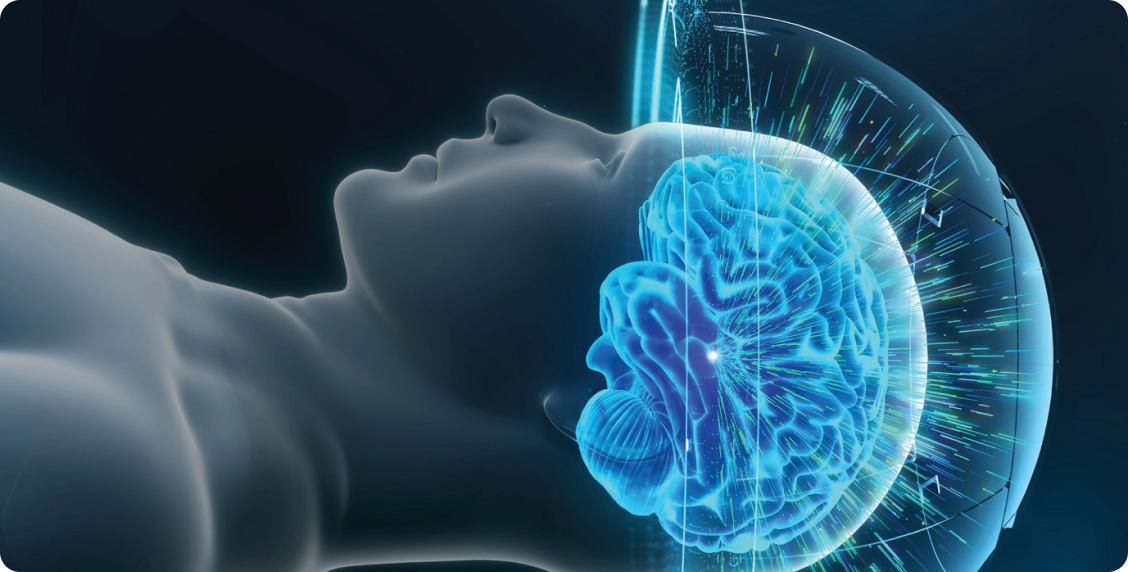 Advantages for doctors
Completely non-invasive technique, without trepanation;
No radiation exposure;
Determination of the area of intervention by real-time MRI data;
Real time thermometry;
Analysis of the physiological response of the patient during the procedure;
Precise formation of clear foci of destruction down to 2 mm in size.
Benefits for patients
No device implantation;
Immediate results;
Lower risk of infection;
Just one treatment session without anaesthesia;
Rapid recovery and minimal hospitalisation time
Economic advantages
Minimum period of hospitalization;
Attracting new categories of patients;
Achieving a competitive advantage in the market of high-tech medical care
Monitoring at each stage of the procedure, real-time thermometry
Monitoring at each stage of the procedure means that doctors know exactly which area is affected, what are the thermal effects, whether it is necessary to make changes to the parameters of the procedure and what will be the result immediately after the session.
Previously, this procedure was available only abroad, now that "Mediсal Innovations & Technologies" has implemented this medical solution in Ust-Kamenogorsk, this procedure has become easily and quickly available to all residents of Kazakhstan.